Alysha Spencer
Get your content batched and scheduled for the rest of 2021.
Updated: Jan 3
There are only 4 more Mondays left in 2021, can you believe it? Last week we chatted about goal setting but I want to take a step back this week and focus on wrapping up 2021 with intention.
You are probably gearing up for the holidays but feeling somewhere between "OMG I have so much editing and tasks to finish up before I can enjoy the holidays, ugh" and "Thats it! I'm throwing in the towel and going full on holiday mode", either way... I feel ya!
This momma wants a week off leading up to Christmas so she can be fully present with her kids and focus on all the finishing touches to make this Christmas extra special. Don't you?
I had one of those days last week where I was caught between some editing and getting some content posted when my Business Bestie Stef from The Violet Stef send me a message on Voxer saying she was going to be sharing 24 days of FREE content ideas. I instantly was on board. Once I had the list in my hands I spent the next few hours batching my content. Now, I have my entire month of newsletters and social media all laid out and scheduled and I want this for you too!
A little secret, this newsletter was drafted over a week ago and my next few weeks are ready to go as well! Want to know how? Keep reading.
So in today's email I want to share a few tips with you on how to put your marketing on auto pilot for the next few weeks so you can kick back and enjoy time with the family over the holidays.
Batch & Schedule your content for the rest of December!
• Pick a day this week (let's make this a reoccuring work date each month, shall we?)
• Timeblocking - Carve out a few hours of uninterrupted time (even if this means pouring a glass of wine after the kids go to bed)
• Strategy - What is your focus this month? Are you running a promo? It's December so there are alot of Christmas related themes to talk about.
• Research - Put your scrolling time to good use, take some notes of things you like, want to try or want to share.
• Make a Plan - Grab a pen and paper or print out a blank calendar online (grab one HERE) and start penciling in your topics and ideas. Get specific! How many days a week are you going to post? Monday - post a reel on X, Tuesday - post a carosel with 5 tips on x.
• Create your Content - Write, design or record your content. Struggling with captions and graphics? Check out my Business Bestie Brittany over at Empty Desk Solutions for a whole month of done for you content! Her customizable captions and canva graphics make this a breeze.
• Schedule your posts - Set it and forget it! Use an online scheduler (I use Planoly) to schedule your posts ahead of time.
Now sit back, relax and watch your content plan work it's magic!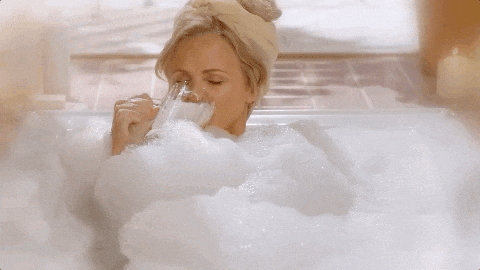 I hope you find this week's post helpful. If you tried this and hit some roadblocks, I would love to hear from you so I can help. Book one of my FREE 10 minute Coffee & Conversations below.